Fuel and Petrol Loyalty Program
The best out-of-the-box rewards software for your fuel and petrol loyalty program

Creating and retaining loyal customers has never been easier and more effective. Impress your customers and make their first visit something to remember.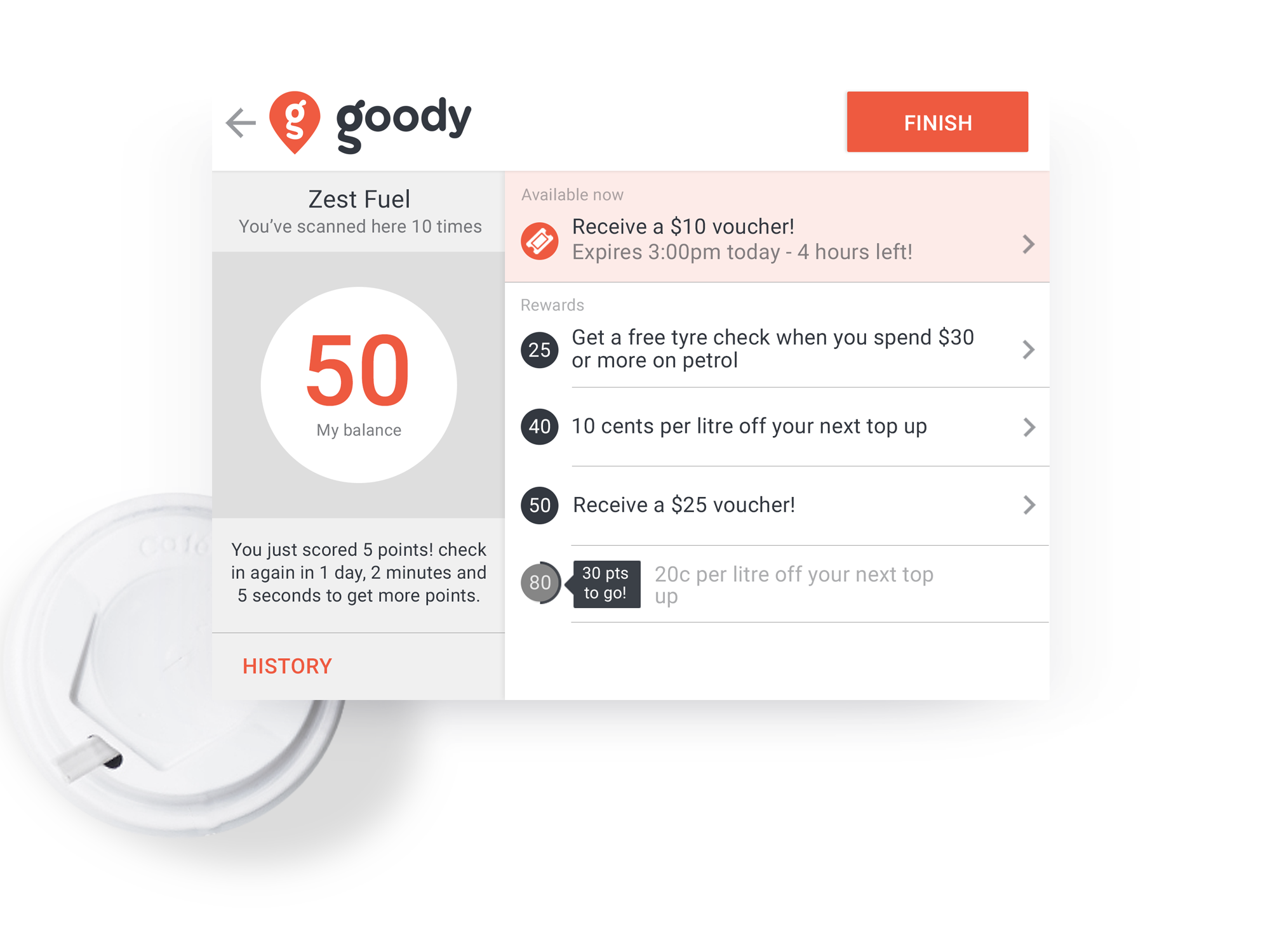 Switch and retain more drivers
Your petrol and convenience station depends on new and repeat drivers, pulling up to the pump. With Goody, we help you switch and retain customers looking to fuel up.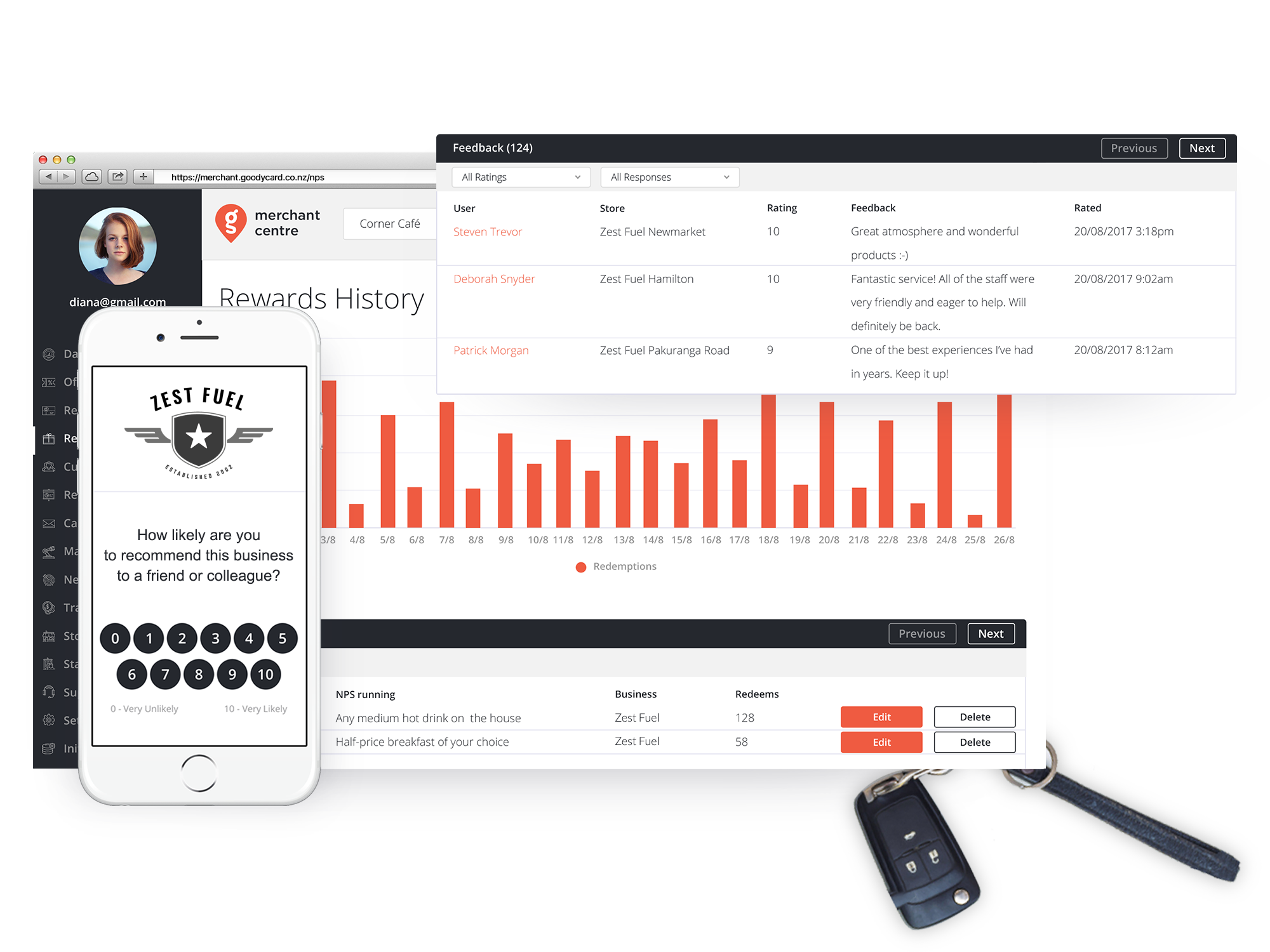 Customise the program
Whether you're wanting to incentivise customers to re-fuel more regularly or cross promote your convenience products – we can help. With our Android and Cloud-based platform, you'll be able to create your own loyalty rewards, get valuable information from customers and increase your average customer spend.


All the features you need for your fuel and petrol loyalty program.
We make it easy to get your petrol program up and running.
Easy for staff to use
Manage your fuel rewards program within the cloud-based software. You'll be able to customise your rewards issued, points and your marketing messages.
Designed for the petrol pump
Whether you're looking to incentivise customers based on visitation, check-in, dollars spent or product purchase – Goody can help. Connect your system to your legacy or cloud POS for faster service at the till, or use a twin tablet system should you change your POS.
Easy to set up
Most stations are up and running within ten minutes. Staff simply unpack the system straight out-of-the-box and switch it on. We'll guide you through an easy onboarding process and give you access to the cloud-based software. From there, you're free to manage your entire program with support on call.
Brand your station
We customise each app, so the tablet will suit your station, your logos and your imagery.
More than just software
We're a bit unique. By joining Goody, you'll be joining a network of businesses and registered Goody members. Enabling you to not only retain business but create it too.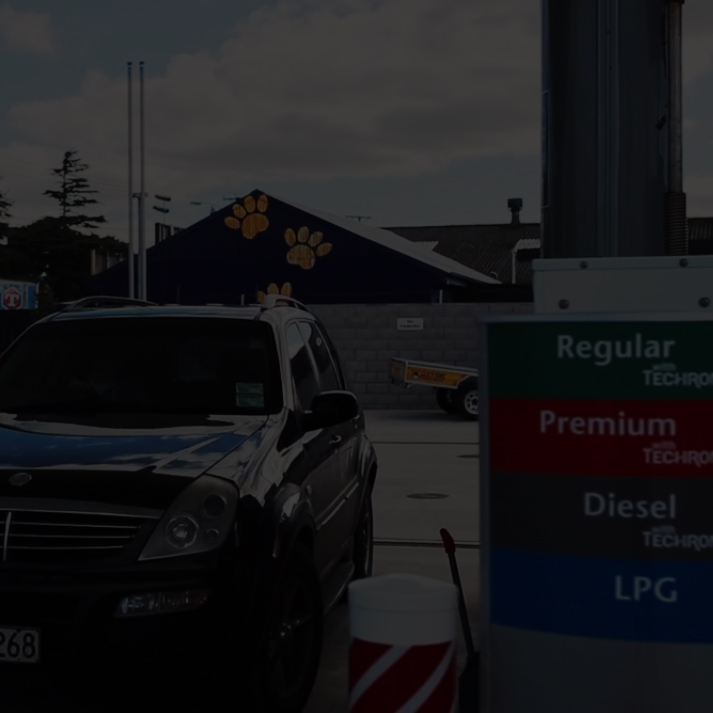 Goody powers and empowers fuel retailers
We've helped thousands of retailers create and retain millions of lost sales.
"We used to sell about 100 cups of coffee a week, now we're selling maybe about 100 a day! Goody has been part of that."

Sanjai Bagia, Caltex Petrochem Retailer
Get started today!
Whether you're looking to promote your local business, reward your regulars or connect with customers, Goody can help.
Watch

the

video