Motel Loyalty Program
The best out-of-the-box rewards software for your motel loyalty program

Creating and retaining loyal customers has never been easier and more effective. Impress your customers and make their first visit something to remember.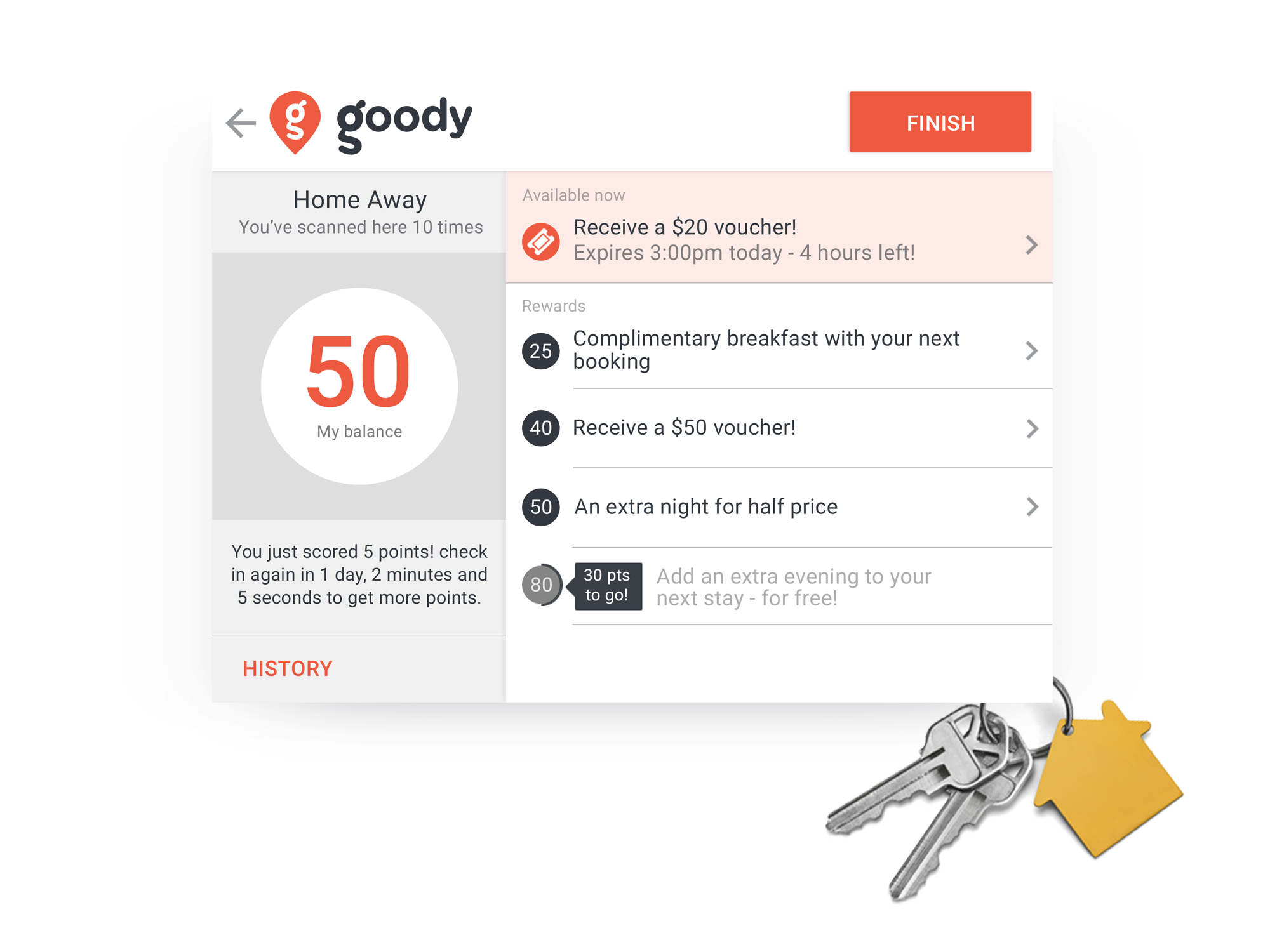 Accommodate more customers
The success of your motel depends on new and repeat guests. Goody helps you create and retain loyal guests without succumbing to deep discounts demanded by booking sites.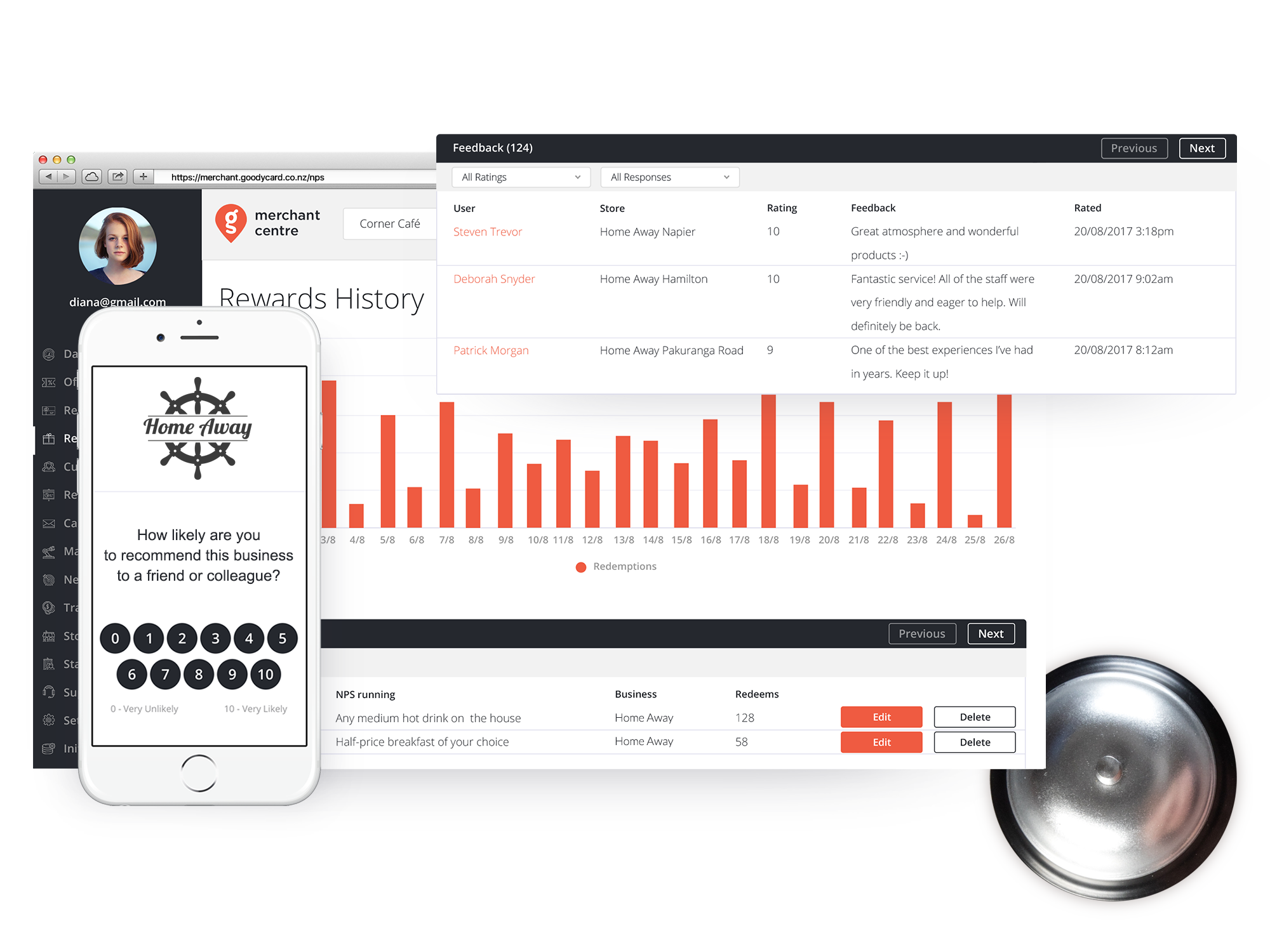 The ultimate solution for your motel
Create and retain customers using an automated rewards program for your motel. Simply, create your own loyalty rewards using our step-by- step onboarding process. Incentivise customers by dollars spent, check-in or nights stayed. From your program, you'll discover valuable insights about your guests, get real-time guest feedback and increase your guest spend.
All the features you need, designed for your motel.
Goody makes it easy to get your motel program up and running - using a proven system.
Easy to use
It's simple to manage your motel loyalty rewards program within our cloud software. Simply, create your loyalty rewards using either dollars spent, nights stayed or check-in. From there you'll be able to send powerful and automated marketing campaigns for your motel.
Designed for motels
Whether you're a single operator or a national chain – our app technology and cloud software can handle it.
Easy to set up
Hardware set up typically takes ten minutes to install straight out-of- the-box. You'll receive software access with most elements already set up for you. From there you're free to manage your motel program.
Professional Motel Tablet App
We can design a customised customer-facing tablet app for your guest to sign up on. Ensuring the highest sign-up rates. Completely branded with your logos and imagery.
Use 'deals' to your advantage
Booking engines are a great way to advertise your motel and acquire customers. But if you're falling out of love with deal websites and you're struggling to retain your guests, then you'll know why thousands of businesses use Goody.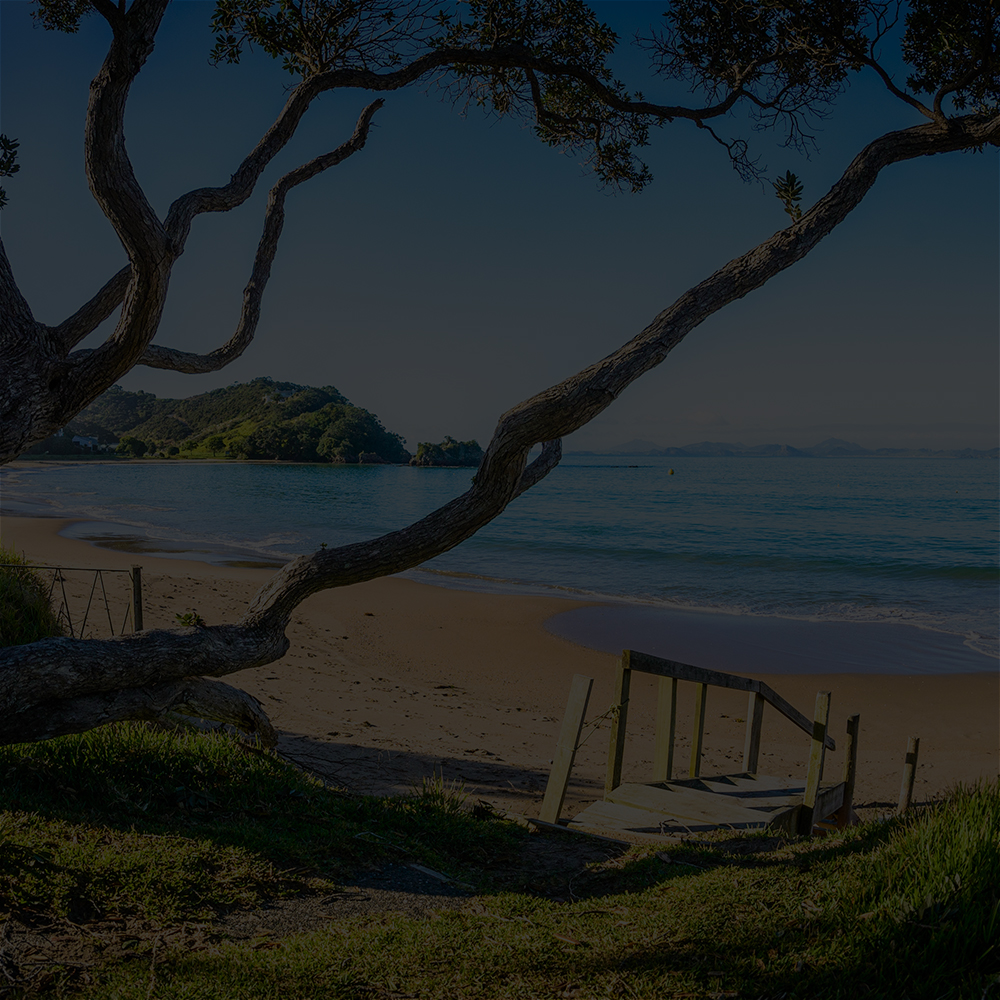 Goody powers thousands of programs
We've helped our merchants create and retain millions of customers.
"We have woken up from a slumber – we are talking to our customers and it's awesome."

Ross Domney, Host Accommodation member
Get started today!
Whether you're looking to promote your local business, reward your regulars or connect with customers, Goody can help.
Watch

the

video