Customer Loyalty & Rewards
Big loyalty schemes miss the point. You should reward your loyal customers in-store, rather than sending them elsewhere.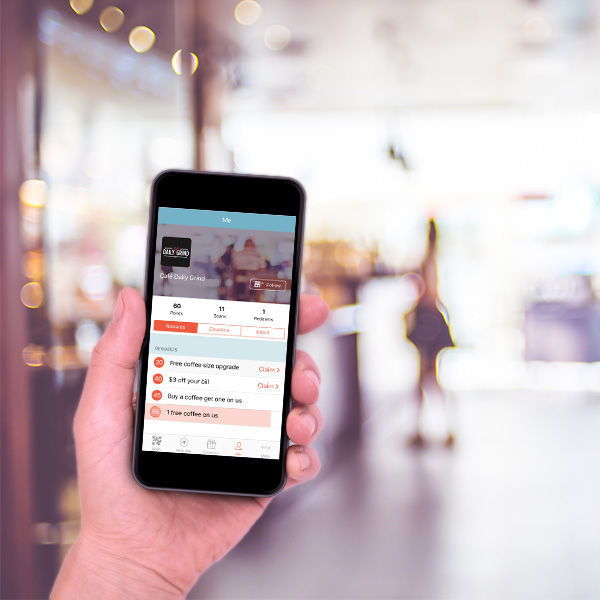 Here's how it works...
Your customer signs up to your loyalty programme
They earn points by visiting and making a purchase
Once they unlock a reward, Goody automatically lets them know to visit your store and collect their reward
Customers scan on the tablet and redeem their reward
Your staff hand over the reward and points are deducted from their Goody account
It's like a traditional coffee card – except it's completely digital and fully transparent.
Today's customers are more empowered than ever before. They engage with many different companies and brands which do their best to retain them. The truth is, that for many businesses, customer retention is a battle between your business and someone else's. The strategies you employ, usually make the difference between a successful business or one dependent on continuously acquiring new customers.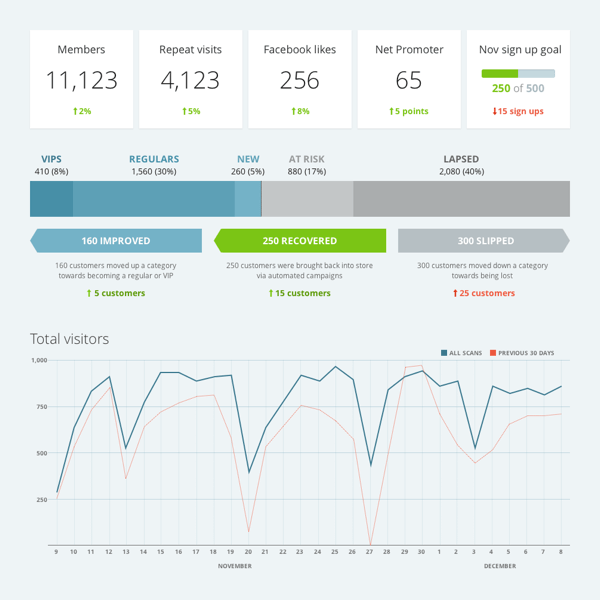 With Goody, you...
Increase your customer visits
Create custom rewards – they can be anything, free coffees, free upgrades, hot lap rides – anything!
Track customer and staff activity
Drive social and mobile interaction
Reach out to new customers leveraging the Goody network
"Up to 60% of customers only visit once, loyalty and retention programmes are crucial to bringing them back." - Gorran Marusich, CEO of Goody
Over their lifetime, loyal customers are likely to spend up to 10 times more than a single visit customer. Your new customers are much more price conscious and thus, are less willing to be up-sold to. Not surprisingly, up to 60% of all new customers, simply don't return.
Returning customers, however, have a much higher lifetime value because they know your business. That's probably the reason why almost 70% of returning customers are likely to make an additional purchase and 82% don't mind hearing from you or receiving email promotions.
Source: Customer Insight Group
That's crucial if you want your business to survive because your monthly revenue is made up of: new customers, returning customers, and the customers that you've won back.
New customers vs retaining customers
Trying to get new customers is often expensive, and the money is potentially wasted without a solid retention program in place. If you get a lot of new customers through the door, but none of them stick around, then you have to keep spending to bring in new customers each week.