Marketing Automation
When your customers walk out of your store, you lose the ability to talk to them. Goody automatically helps you reconnect when they're gone.

Most businesses don't have the time or resource to spend on digital marketing. With Goody, we help you automatically send powerful marketing campaigns, so you can focus on the important things, like running your business.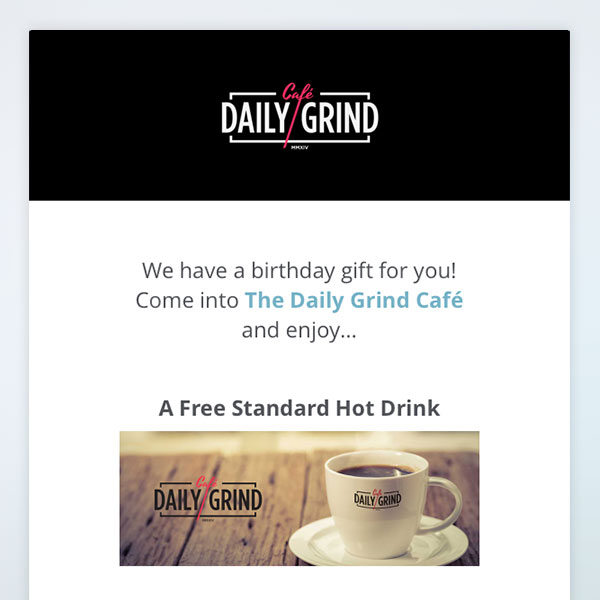 Treat your regulars
Your regulars should be treated differently from your first-time customers. Reward your most valuable customers for their loyalty and communicate with them using app notifications or emails.
Gain new customers
Join the Goody network and let new customers discover your business and reward them for their first visit. Ensure they return by automatically encouraging them with incentives and offers.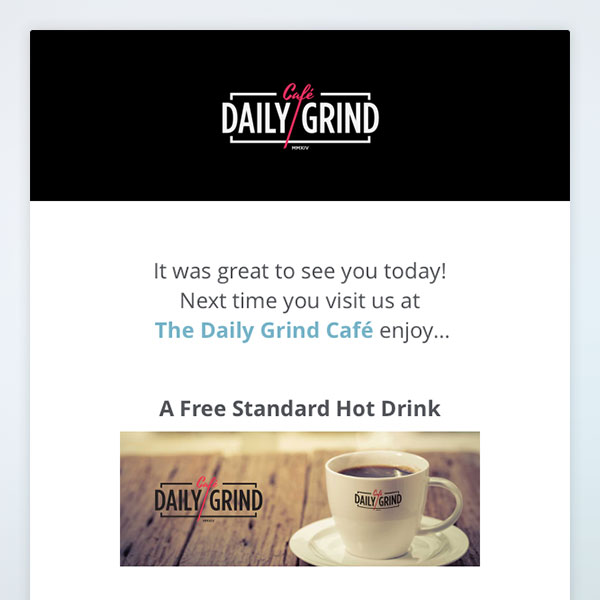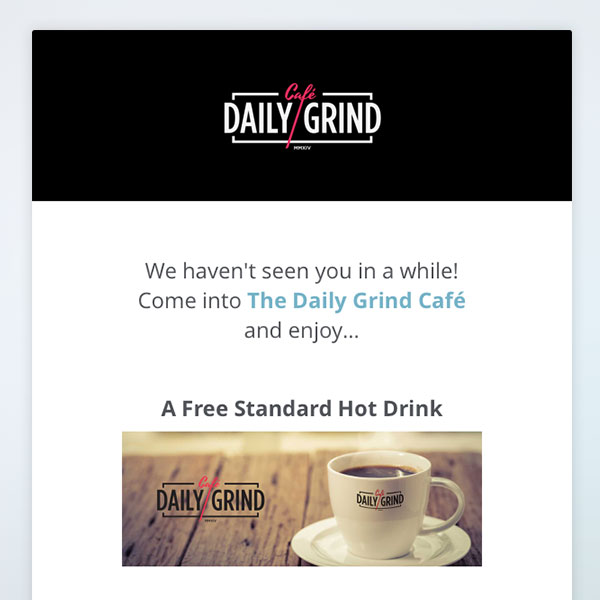 Retain those slipping away
Retaining an existing customer is always cheaper than acquiring a new one. Customers who stop coming as often, receive reward incentives through the app or email to encourage them to come back.
Automated campaigns
Since your customers are actually 'scanning' via the tablet, you can automate your campaign delivery with a click of a button. The Goody team simply activate the marketing automation features, so you can deliver reward and customer feedback requests automatically.
Send personalised marketing campaigns
Our easy user interface, allows you to create campaigns that match your customer's behaviours. We manage the email templates, delivery, push notifications and mobile response to ensure the highest possible delivery rate.
Advanced Analytics & Customer Feedback
Goody offers advanced reporting features you can access anywhere. Monitor sign ups and store activity with reports and action customer feedback. Track customer visits, reward redemptions and discover demographics and behavioural insights.
Flexible to suit brands of any size
Whether you're a small business or a multi-national corporate, Goody works! Our standard specification tablet can be customised to include your logos, or go enterprise and design the whole experience.