New customer acquisition
Creating customer loyalty, all starts with getting a new customer through the door.

Unlike the 'traditional approach', Goody is a smarter way to incentivise customers to visit you. It's 100% digital and we ensure your loyal regular customers are treated differently from your first-time visitors.
Create unique incentives to encourage new faces to visit you. Incentives can special deals, dollar or percentage off discounts, buy this get that, or other kinds of limited. You can also set when they expire to drive new customers to visit sooner rather than later.
Goody members who have been active within a distance of your store, can then claim it and load it to their Goody app. Members who have not been active close to your store cannot see your incentives. This ensures you're only attracting the best prospects and you're not discounting to people that would have already visited you.
Goody delivers you a steady stream of new customers each month based on a limit you define. And because incentives are free and given to real locals, you won't be shocked by deal grabbers.
Reaching more people
Integrations into popular websites such as Neighbourly, which has 450,000 active members, extends the reach of your incentives beyond Goody members.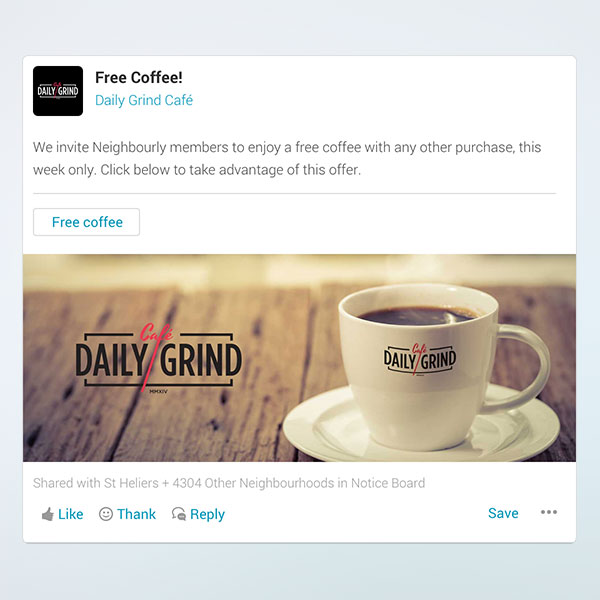 Measuring results
Redemption is made via the mobile app and the in-store tablet, so every incentive is tied to an account. We can tell how many incentives brought in new customers and how many became regulars. Customer satisfaction surveys can also help you understand what worked and what didn't.
*Note this feature is only available to our enterprise merchants. For more information about customer acquisition and how this works, please contact us.