Net Promoter Score
Measure customer happiness across stores, using automated NPS Software.
Watch

the

video
Retain customers and measure happiness with just one click
Measure customer sentiment in real-time across your stores and prevent bad reviews before they get to social media.
Collect customer feedback
Automatically collect customer feedback activated straight from the point of sale. No integration needed. No triggers required to set up.
Improve satisfaction scores and action your NPS
Populate NPS scores and customer feedback in real-time. Access your data and action customer reviews.
Measure store and client NPS scores
Track and manage NPS scores from a store or client level. Perfect for franchise or multi-site operations.
Automatically send your NPS surveys
Getting started with your net promoter surveys is as simple as pressing 'start'. Goody manages the sending and delivery of each NPS survey.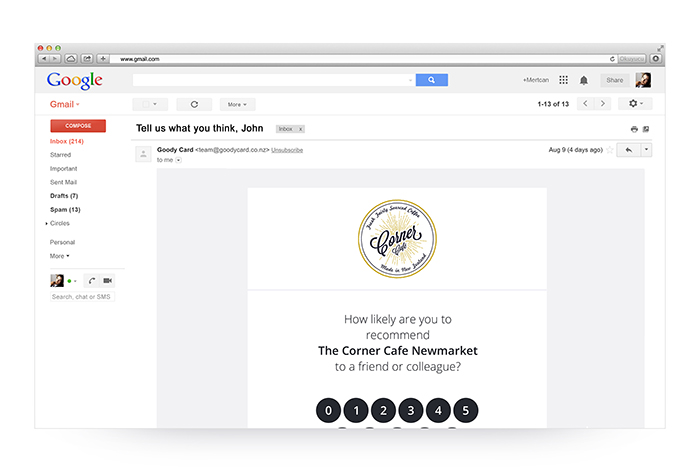 How it works
Net Promoter Scoring (NPS) is a globally recognised standard which measures customers' happiness.
Goody delivers NPS results automatically, by scheduling NPS surveys which are activated from the point of sale.
Your customer is delivered an NPS survey through either Mobile Push notification or email. This is scheduled based on timing you set in the cloud-based based software.
All reporting information is stored securely and privately to access at any time.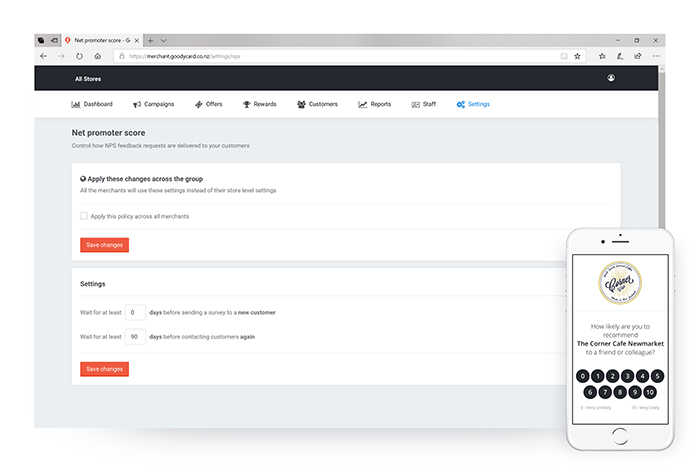 One of the highest response rates
Typically, our merchants see about a 40% response rate. That's because Goody manages the local sending and delivery.
Automated delivery is activated straight from the point of sale. So, you can trust you're getting data free of skewed response or timing delays.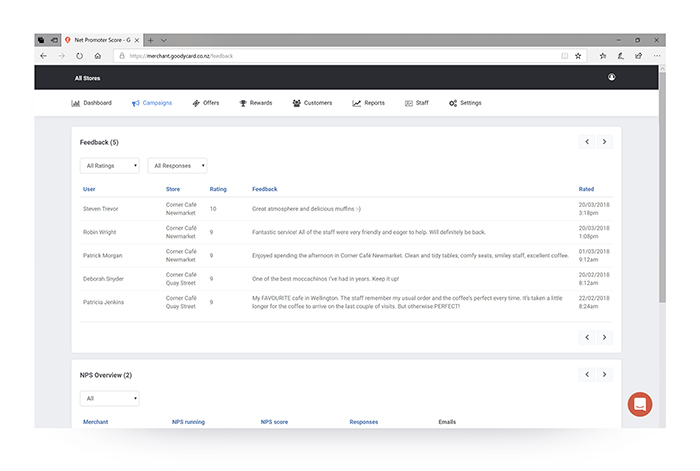 Give customers the chance to talk
If a customer wishes to continue with their NPS surveys, Goody gives them the option to provide further optional feedback.
Get started today!
Whether you're looking to promote your local business, reward your regulars or connect with customers, Goody can help.
Watch

the

video